AIPP workshop – Lighting on Location for Weddings
Posted by Jonathan in Workshops
On the back of the success of my last AIPP workshop that I co-hosted with 2 other photographers, now Newcastle photographers can enjoy having me all to themselves this May.
The workshop will be on location lighting – off-camera flash, video light and possibly reflector usage.
14th May 2012
limited to 20 people. (selling fast!)
More information is available from the AIPP flyer below. (click to make it bigger)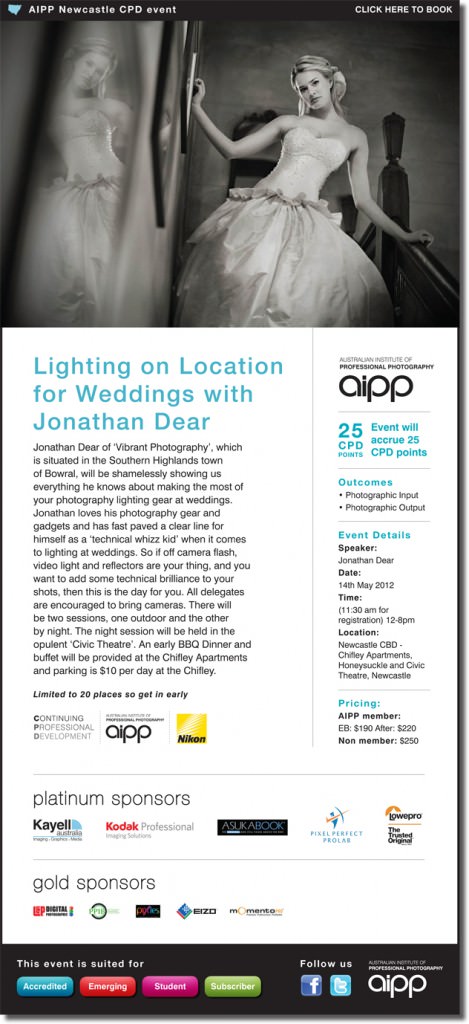 note: Images are often resized off their final full-sized edited versions so blog sized images appearing here are not a final indication of quality.