April lighting workshop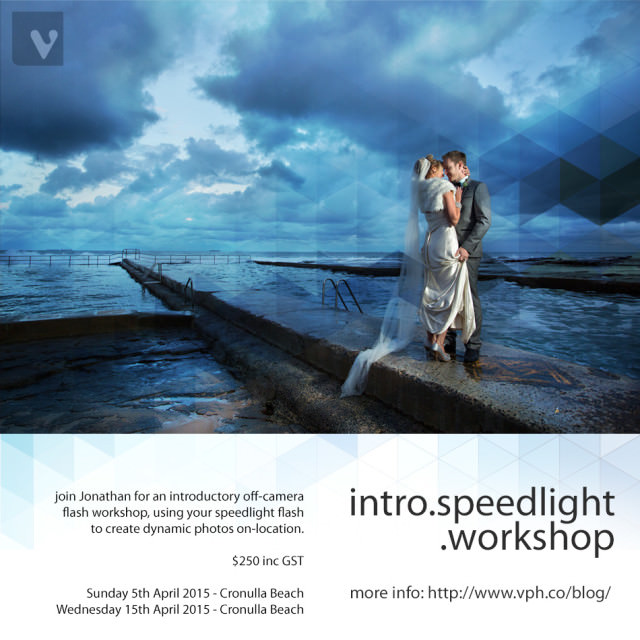 This April I will be running some shorter off-camera flash workshops.
Join me as we shoot on-location using speed lights, with live model/s where I share:
* how to use off-camera flash – starting with the very basics (ideal for beginners)
* taking photos at sunset
* after dark photos
* special effects with flash (light painting etc)
* using more than one light
Workshop starts at 4.30pm and runs until approximately 7pm. (sunsets around 6pm)
Sunday 5th of April 2015 – Cronulla Beach
Wednesday 15th of April 2015 – Cronulla Beach
contact me to book / questions.