Wedding: Dan + Jane
A few posts ago I did a sneak-peek of Dan & Jane's Wedding. So here is the big post…
Back on the 11th of September was Dan & Jane's wedding day! They had the most amazing, elaborate and longest ceremony I have ever been too! (2 hours long!) Dan had put together the whole ceremony and I can't really explain how well planned it was! Often as I chat to the wedding couple the guys are like – well I pick out the wedding cars and as long as I'm at the front of the ceremony when she arrives… my job is done!
Dan organised pretty much the whole ceremony, including hiring Coro Innominata – a huge choir to sing. Their ceremony was as St Scholastica's College, in Glebe and they were married by Father's Ronan & Bernard. The girls got ready in the Boarding house and the guys at Polding Villa (I think it was the nun's quarters!) Dan was one of 11 kids, and so he had his sister as a bridesmaid, and some of his brothers were involved in the ceremony itself (as altar boys etc) so it was a really special ceremony.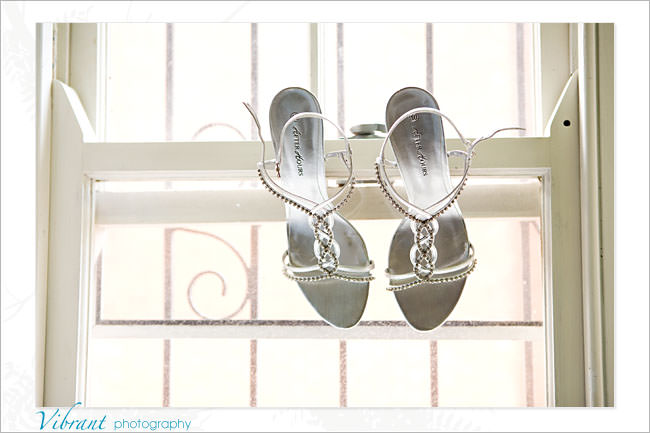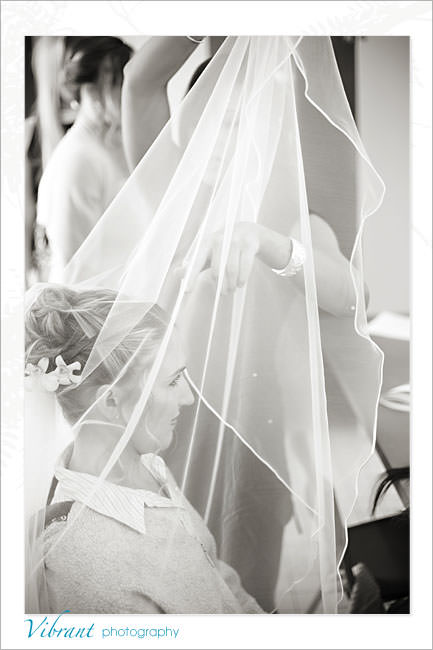 Jane was stunning…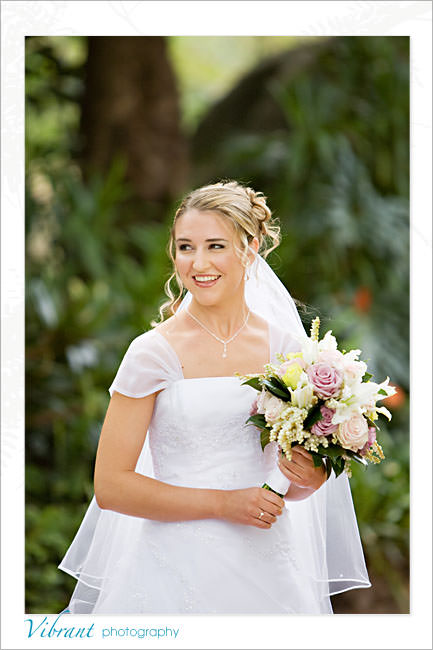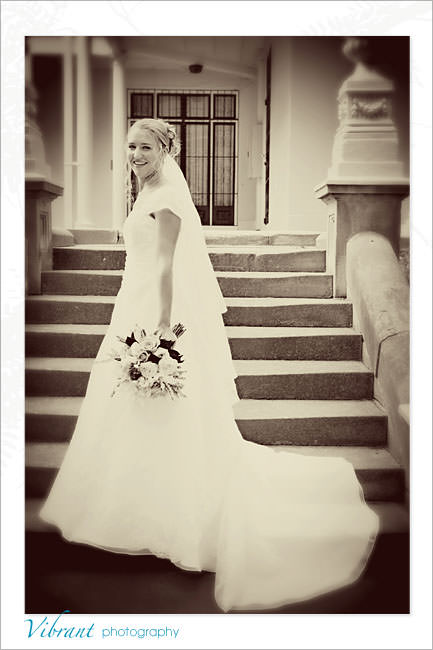 The bridesmaid's flowers had matching coloured wraps around the stems!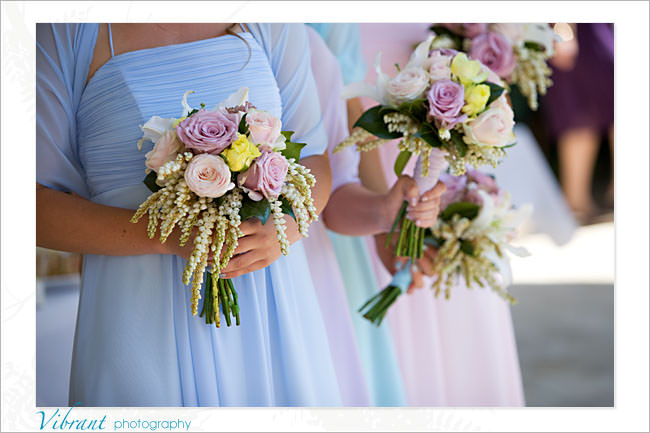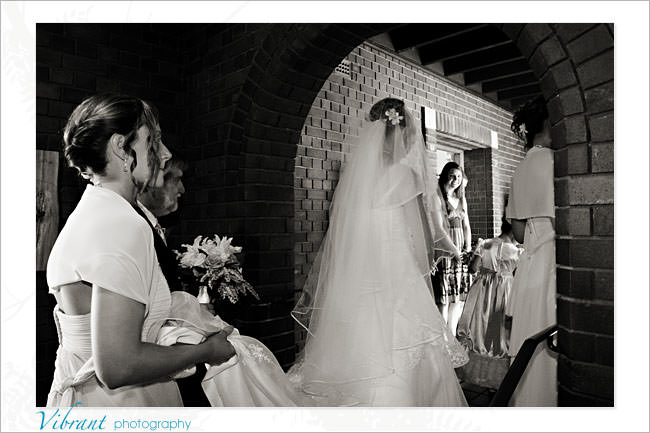 this photo doesn't do the inside of the church justice…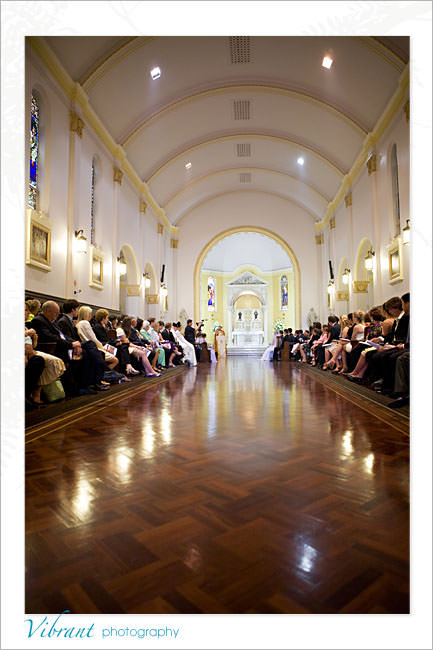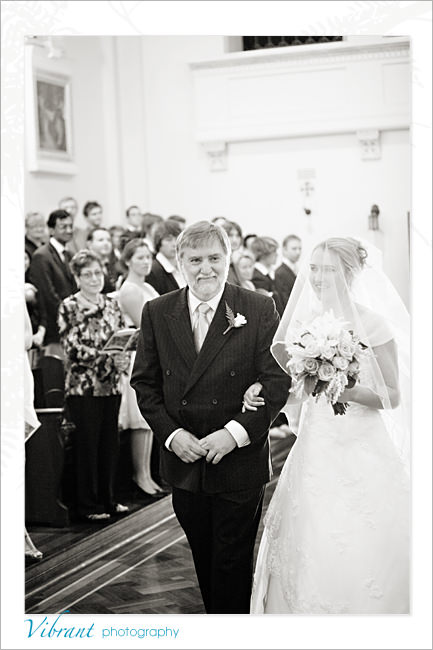 I love capturing the grooms face when he see's his bride for the first time at the ceremony…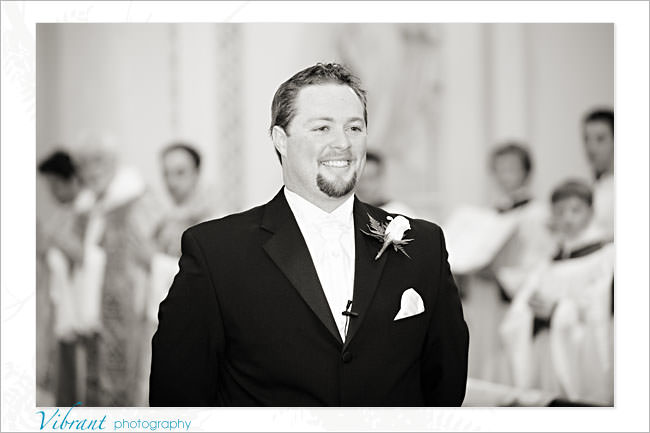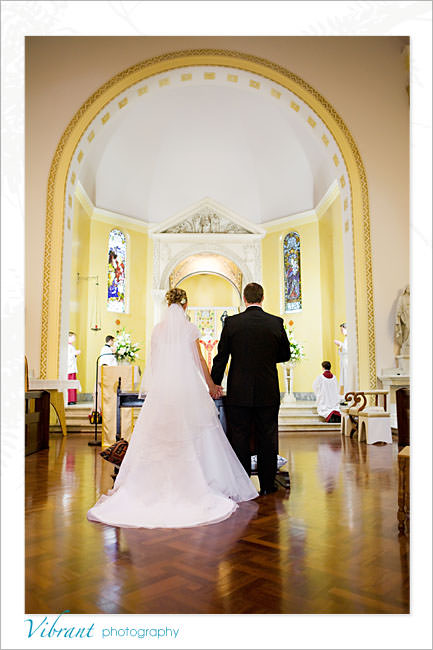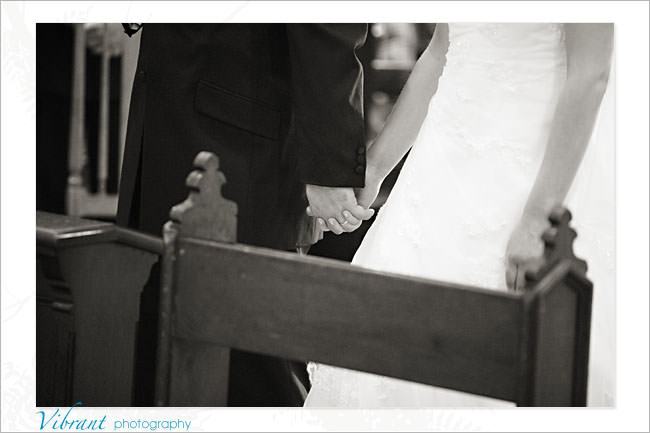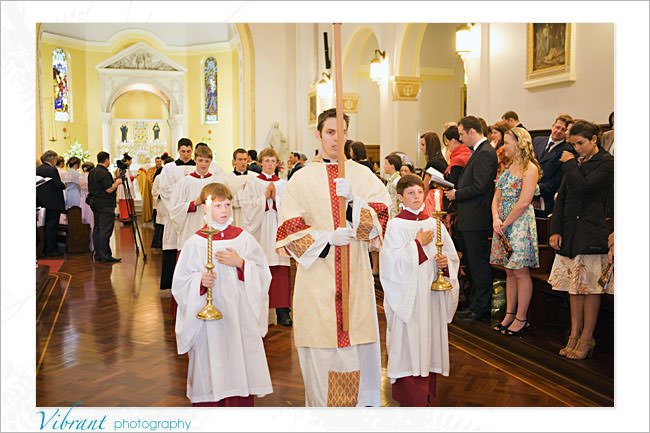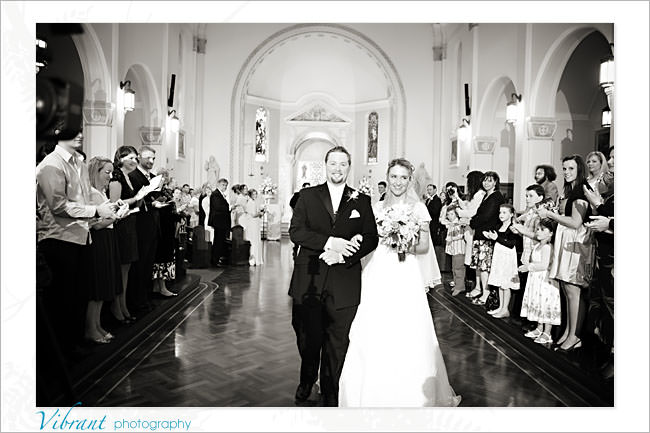 it was the first wedding I've been at where the Pope has also given his blessing!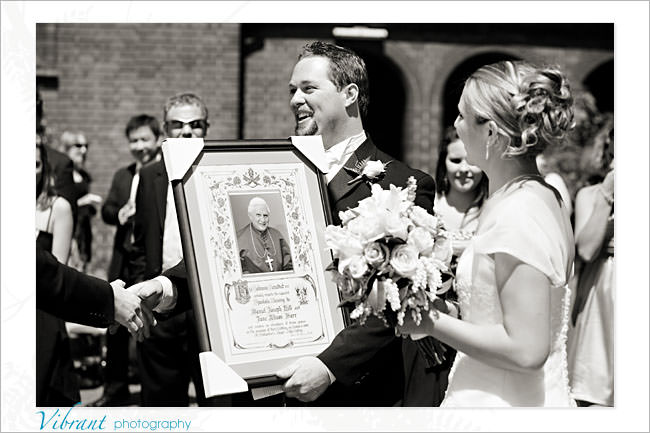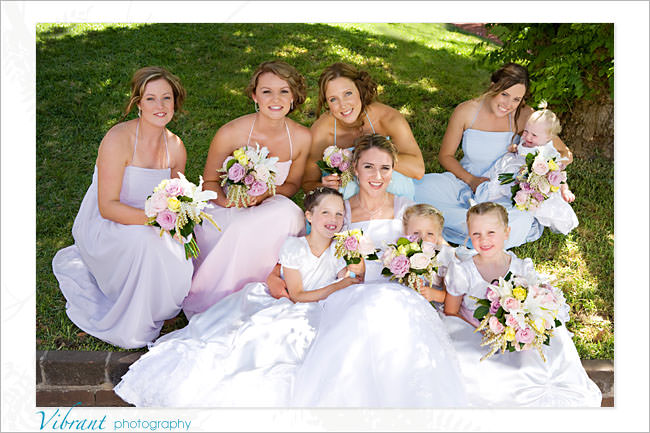 we went down to Wollongong Botanic Gardens for some photos…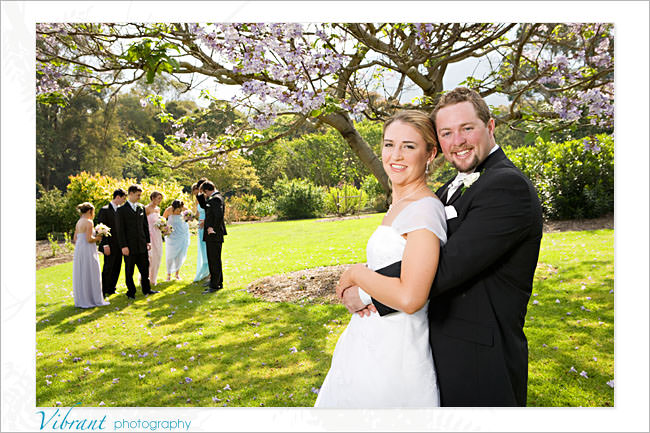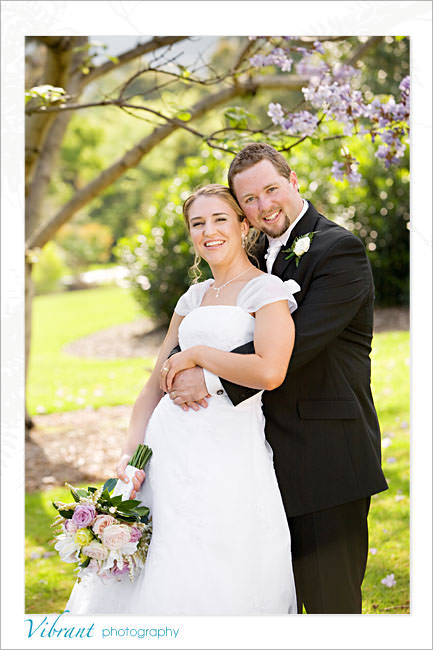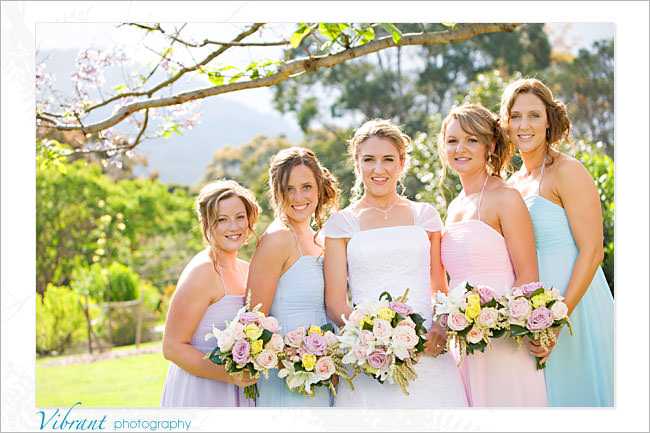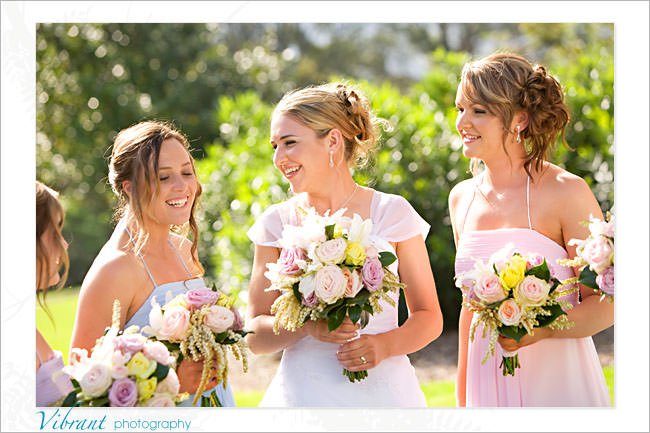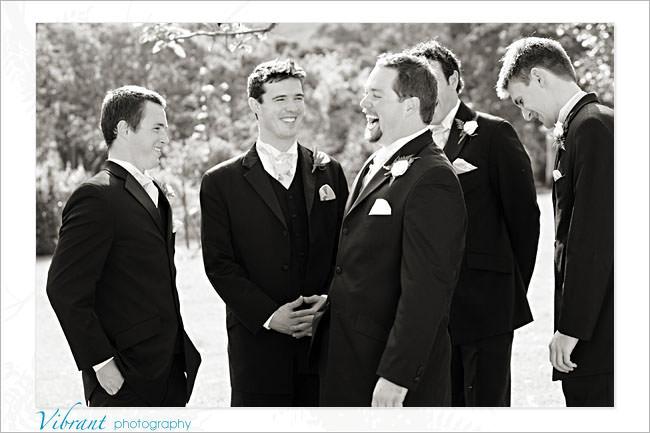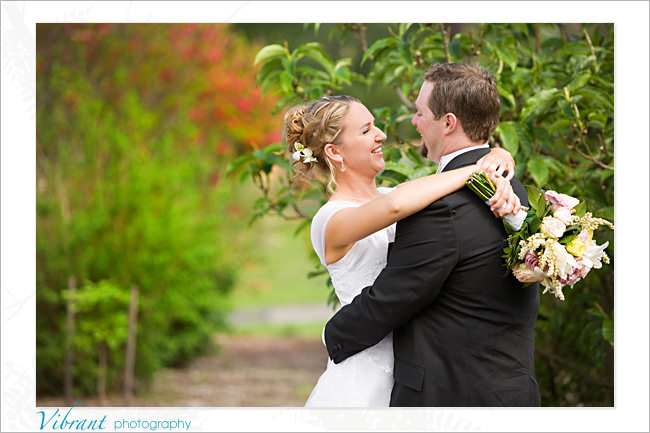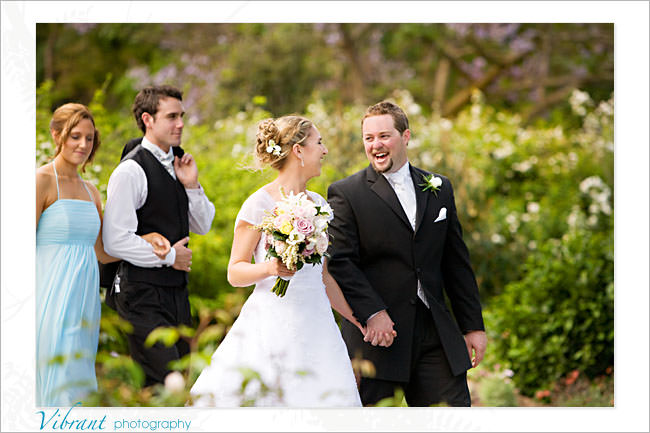 then onto Seven Mile Beach – less the bridal party for some quick photos…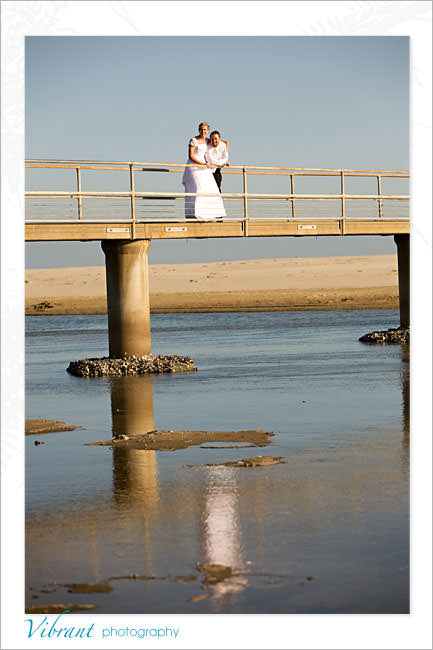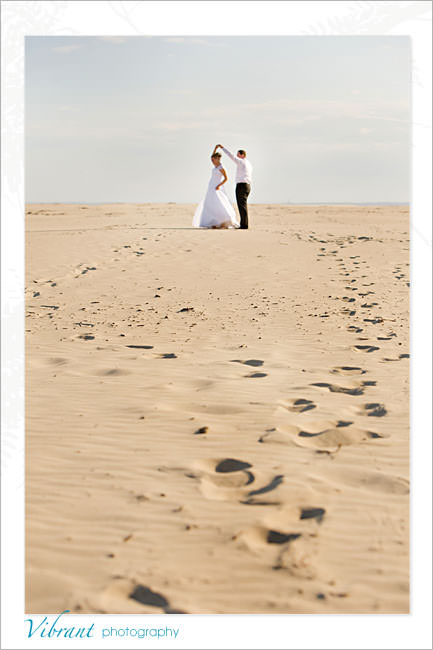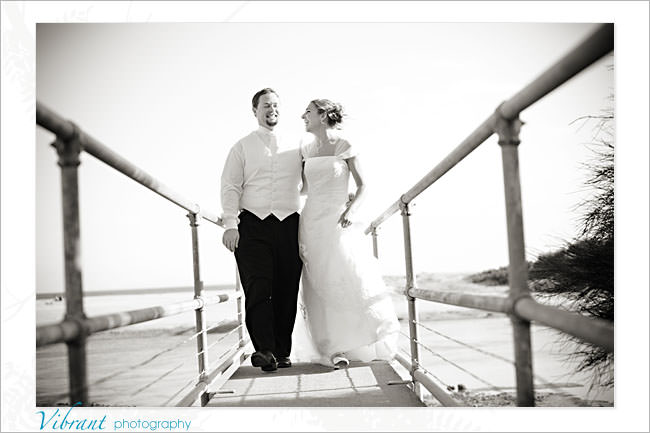 they had their reception at Gerroa Boat Fisherman's Club which had a spectacular view! What better backdrop for more photos and a chance for the girls to show off their matching havi's!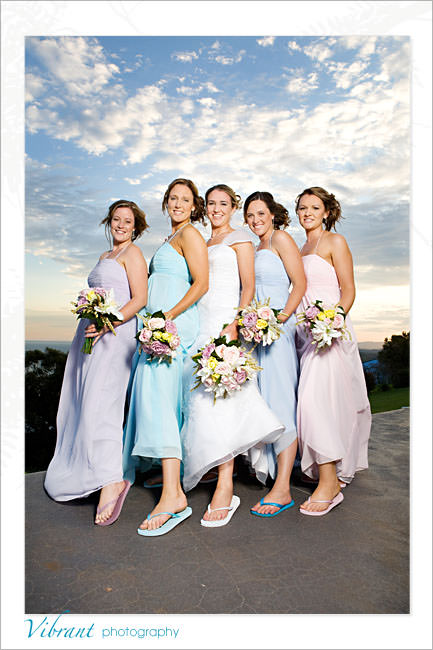 the reception was great fun – including awards handed out by the bride and groom. Prizes throughout the day included a bottle of wine, a brick, and an air-award! (prizeless award) The whole bridal party had dancing lessons before the wedding (for fun!) so after Dan & Jane they all got up and danced!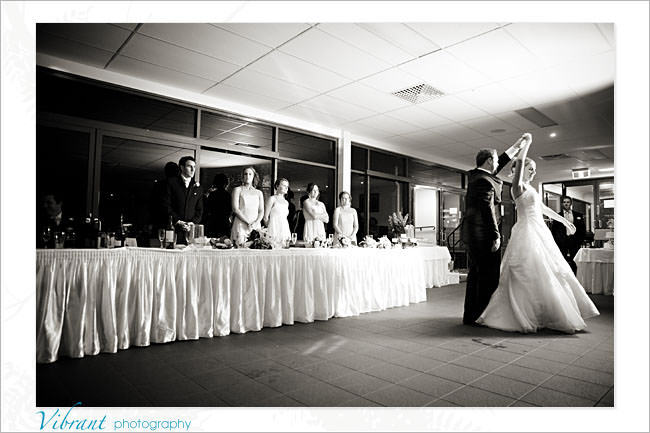 What an incredible day! Thanks for inviting us guys!
All their wedding photos are available to check out on our online gallery here.