Proposal: Bill + Amy
– Special blog post –
Bill, who is a wedding photographer over in Las Vegas, approached me asking if I could photograph the surprise marriage proposal to his girlfriend Amy while they were visiting Sydney. Bill had a tough job organising the surprise without raising suspicion, not being familiar with Sydney and with a full-schedule planned for their time here! We decided to locate the big P at Mrs Macquaries Chair in the Royal Botanic Gardens in Sydney.
So yesterday Bill arranged for Amy to have a massage treatment in the Marriot Harbour Hotel while he slipped out and met me for the first time at the location we had planned. We picked out the bench he would propose on, and my brother James and I chose where we would hide and take photos as it happened, live before our eyes! Something we couldn't control was the weather. It had clouded over and rain was forecast anytime that evening! Thankfully it didn't rain but it got darker alot earlier then the usual 8pm sunset.
Bill went back to the Hotel and then brought Amy back, under the pre-tense of going for an afternoon walk…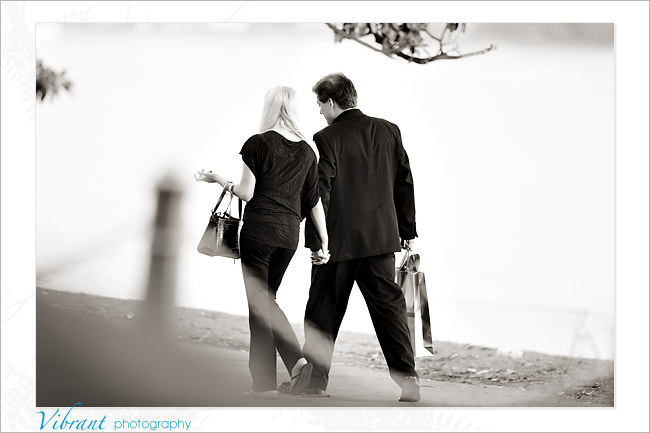 They sat down and Bill produced a photo album he had created with photos of the two of them…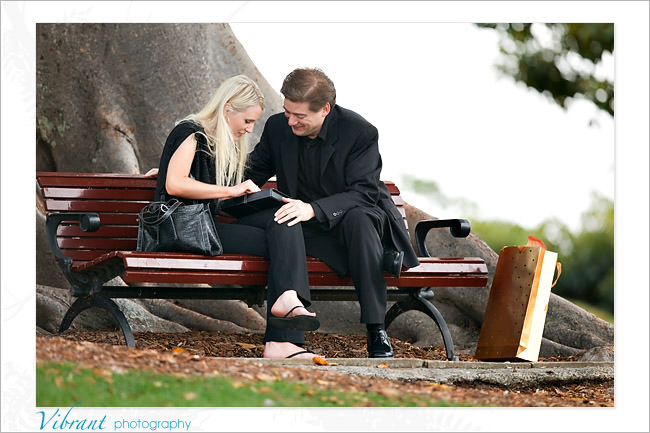 When Amy got to the last page… Bill dropped to his knee…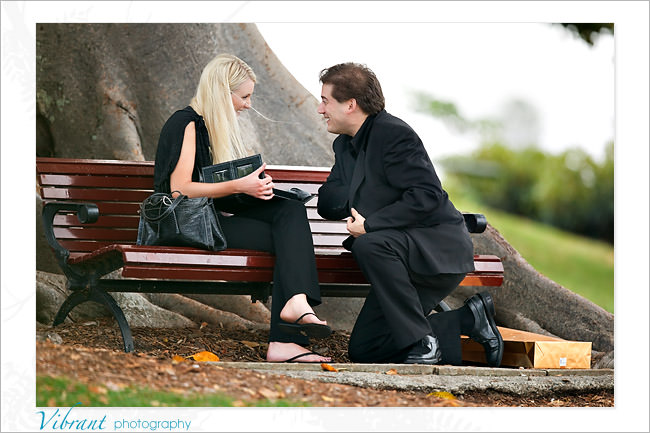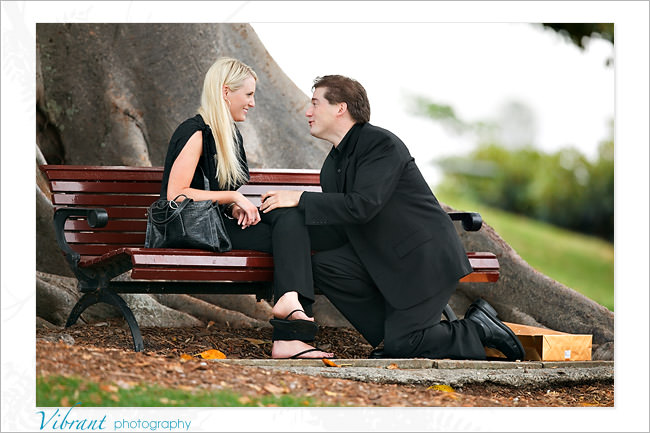 and out came the ring…!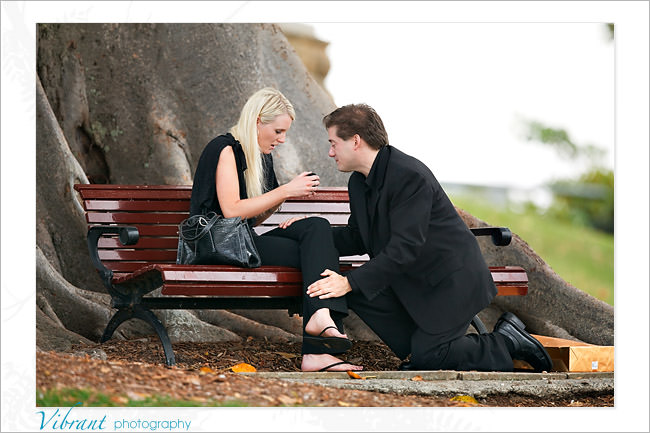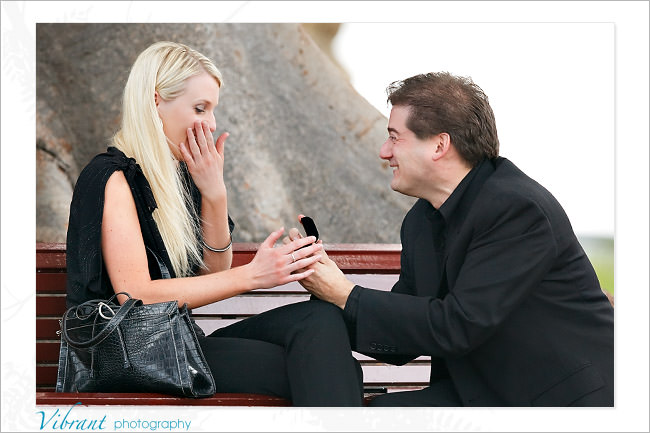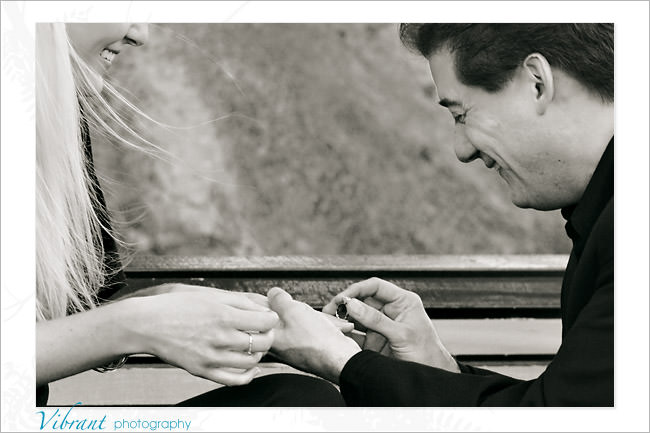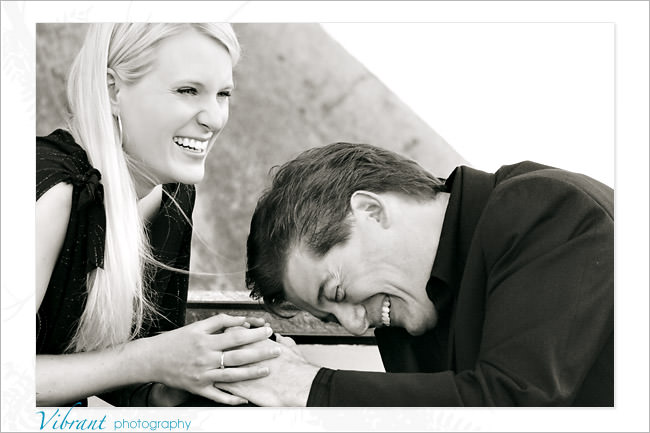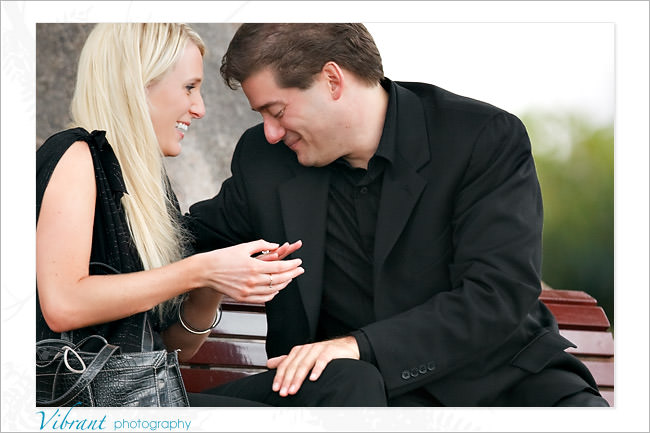 …yes!…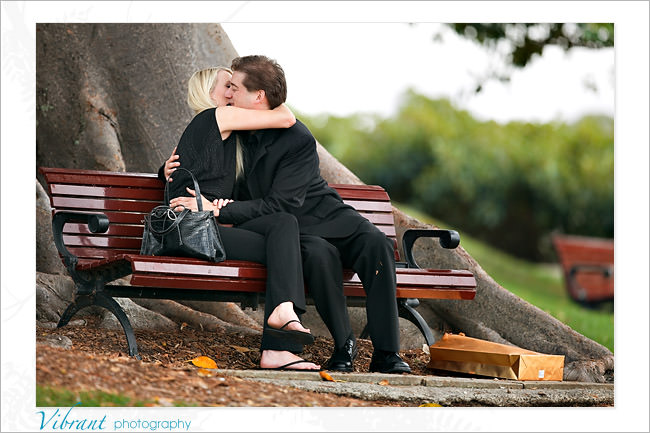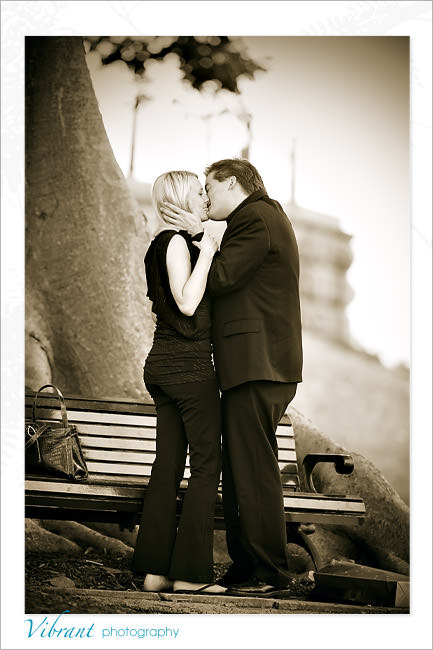 During it all Amy was oblivous to us taking photos! James was acting like a tourist, sitting several metres infront of them, checking the reflection in his LCD screen on his camera so he could turn around and take photos when Amy wasn't looking and I was behind a tree with a very big lense. (I got asked afterwards by a passer-by if I was the paparazzi!) We showed ourselves for the first time, congratulated them and then we went for an e'session in the gardens!
They make the perfect couple!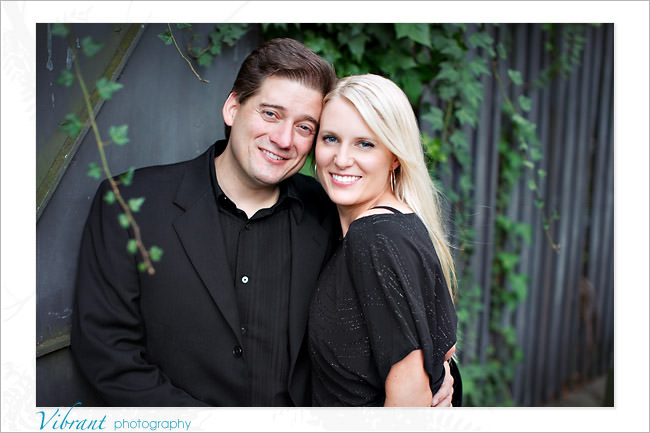 this ring was stunning (and huge!)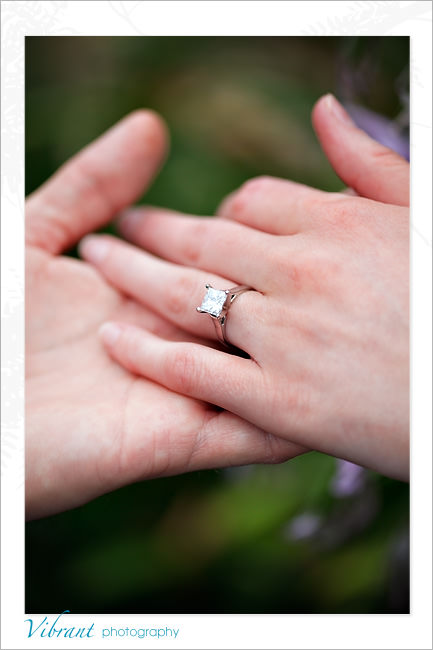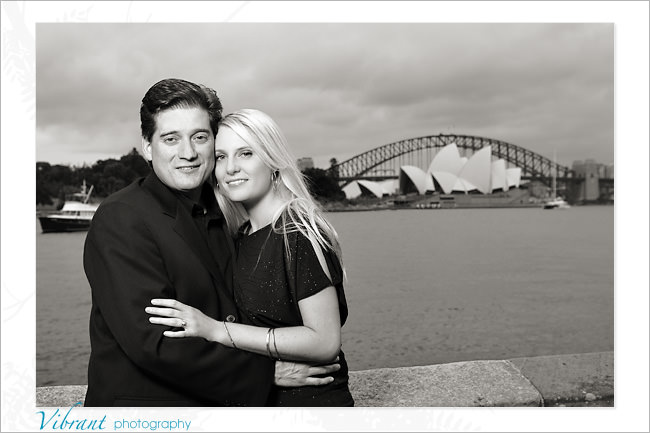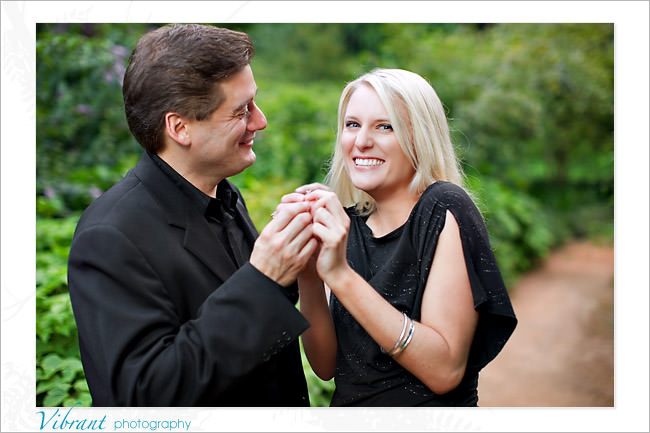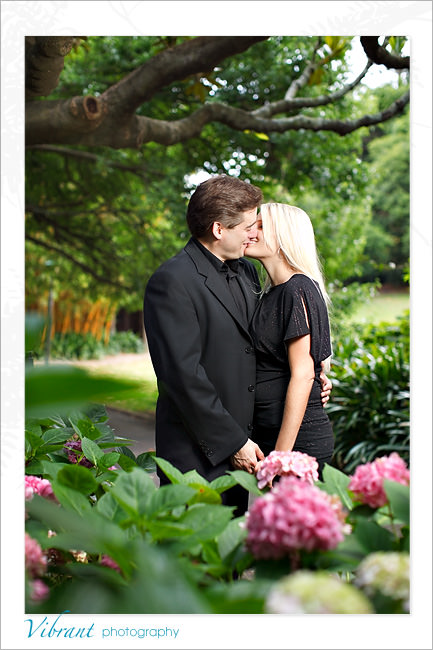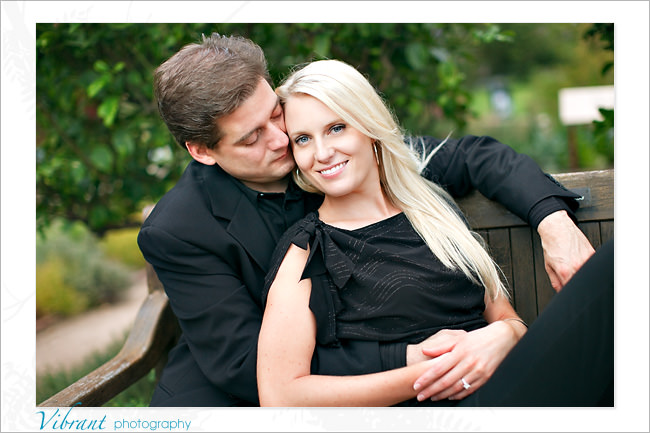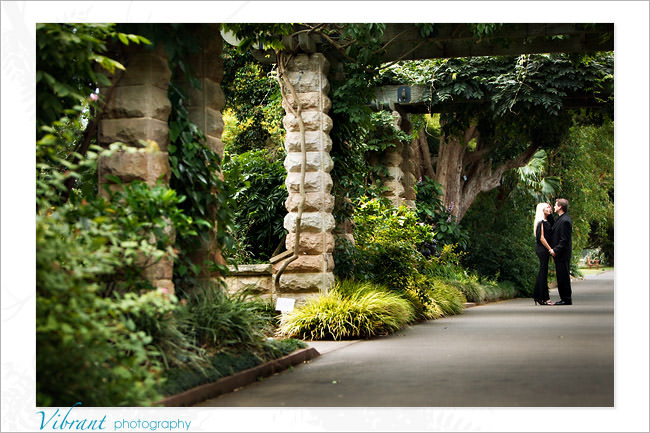 we walked around to the Opera House for some more shots…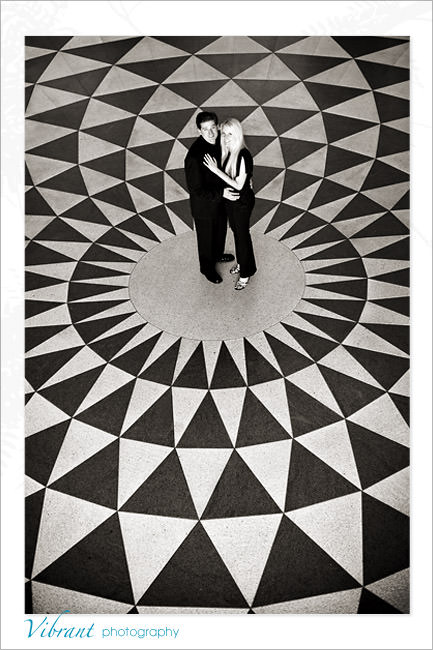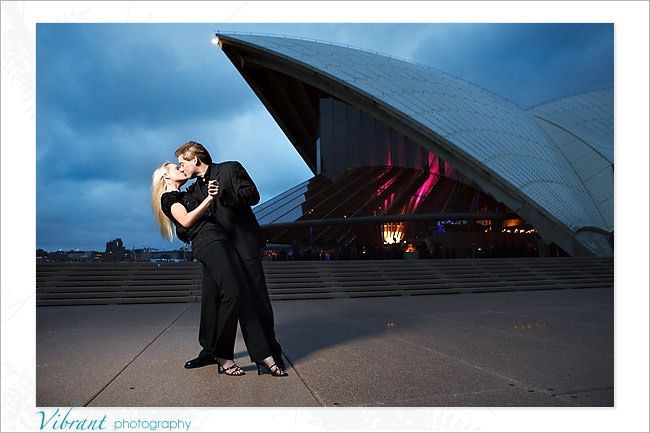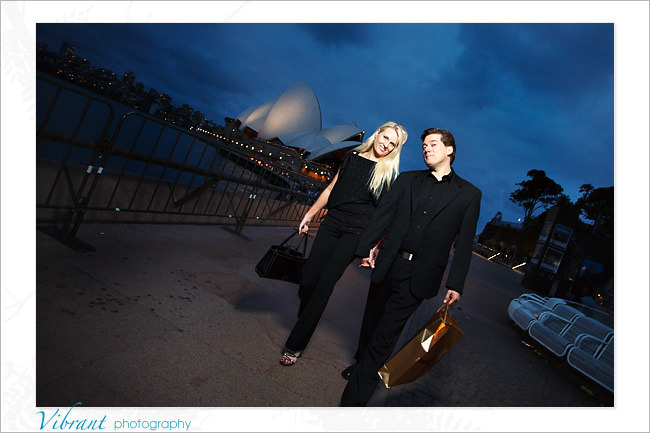 We left them to go onto dinner at the Italian Village – one of Amy's favourite places to dine in The Rocks!
Bill: Thanks for inviting me to be a part of this amazing event! You did an incredible job organising it all and managing to keep it all a secret from Amy!
Amy: Congratulations again! You will make a gorgeous bride for Bill in July! Remember, don't fixate on the glittering of your ring when your driving 🙂