Wedding: Michael + Cassandra
Ugh… my poor blog! I've been dying to share what I've been up to recently! Part of which was Michael & Cassandra's wedding. I was really looking forward to their wedding! We met up last month to have a look around their venue – Tumbling Waters Retreat and finalise their details. In the process they shared some very exciting news with me… news you will read about at the bottom of this post.
I love it when couples want to do something outside of the box. Michael + Cass wanted to see each other before the ceremony and have their location photos also. Usually the groom gets his first peek of the bride when she is coming down the aisle… so we set up a 'first look' session to capture his response! (more on that a few photos down) We went down to Stanwell Park for their location photos. The same place we took their e'session photos. I had my good friend Steve Conti help out on the day and we both had alot of fun! I found it hard trying to pick just a few photos to share…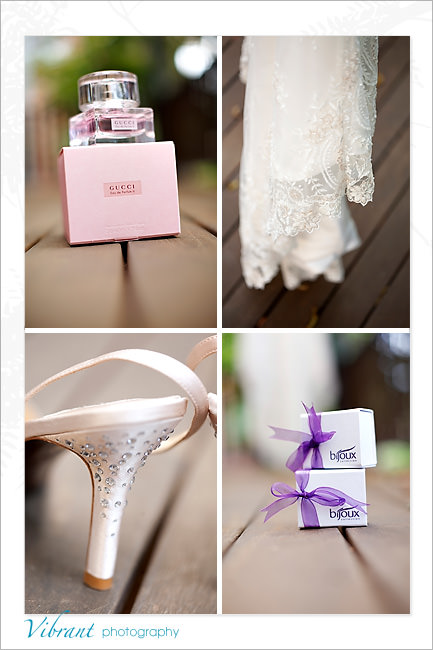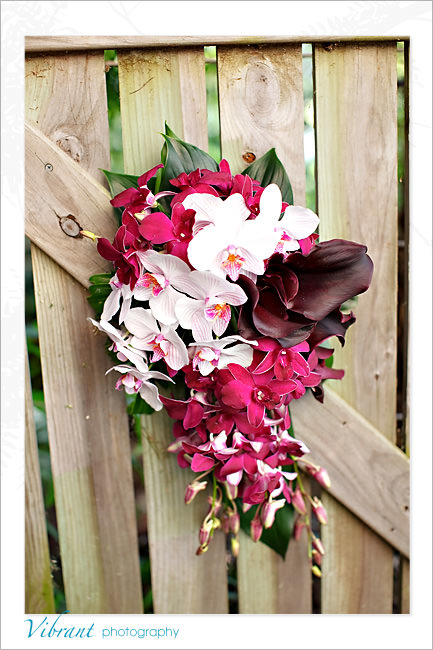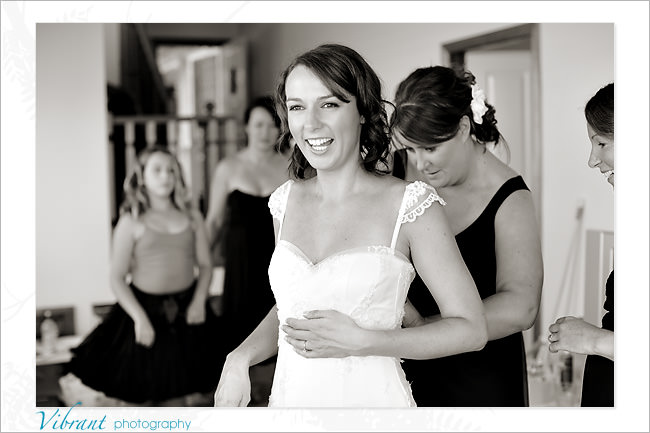 Cassandra was absolutely gorgeous…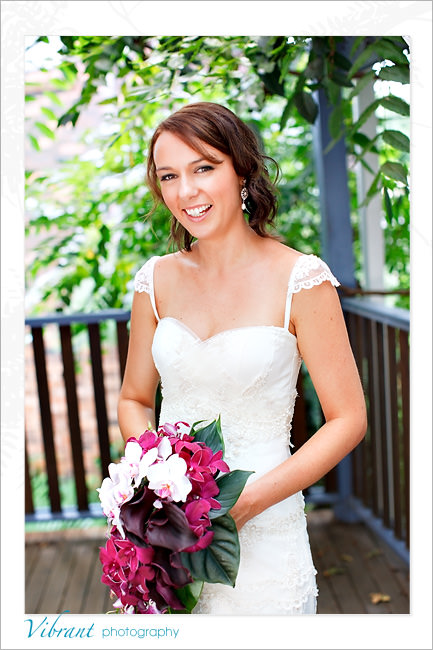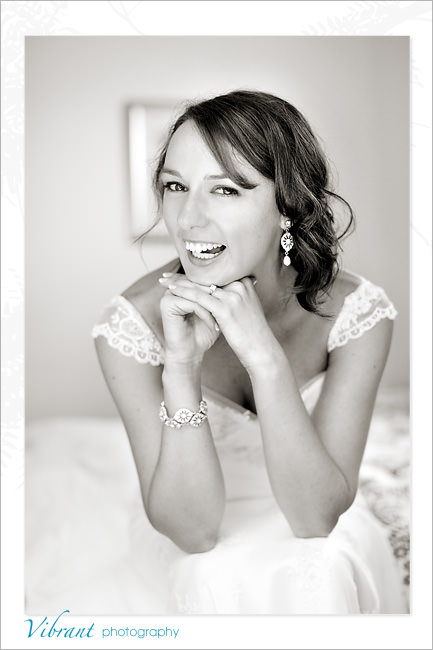 The 'first look' session works like this…
We find a very cool location for the groom to stand, waiting for his bride. He has his back turned to her and she walks up behind him, he turns around and then gets to see her in her dress for the first time! I asked Cassandra if she liked doing it this way and she said absolutely! She loved having a moment by herself with Michael where he could comment on how she looked and share an intimate moment.
I setup one camera with a remote trigger (pocketwizard Multimax) which would fire every second capturing a sequence side-on. You can see the bridal party and mum in blue in the background watching!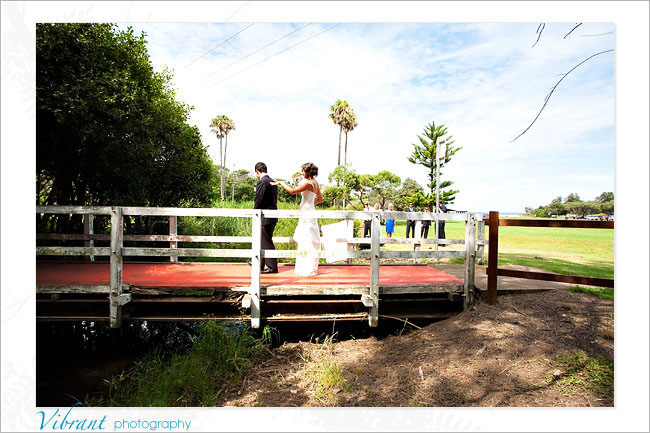 While I captured this from another angle… Cassandra was really nervous…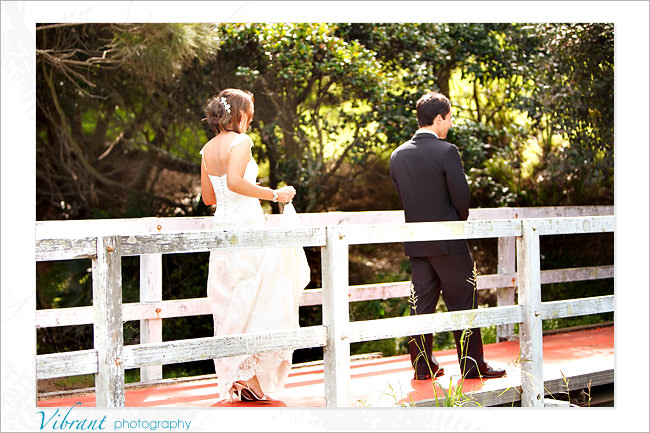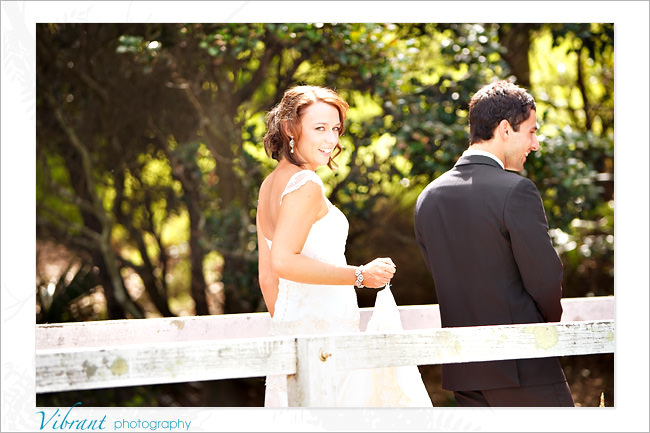 here I am…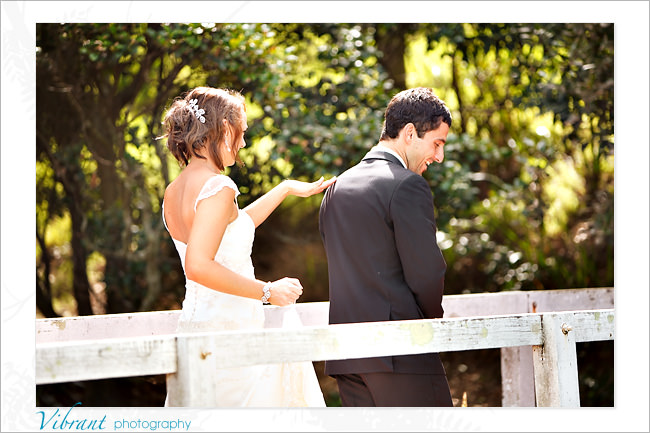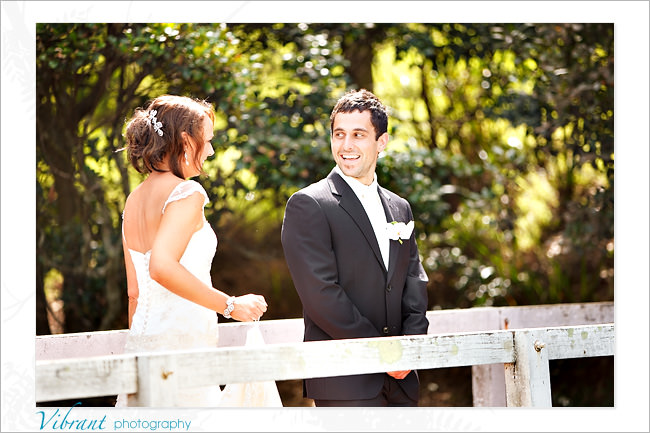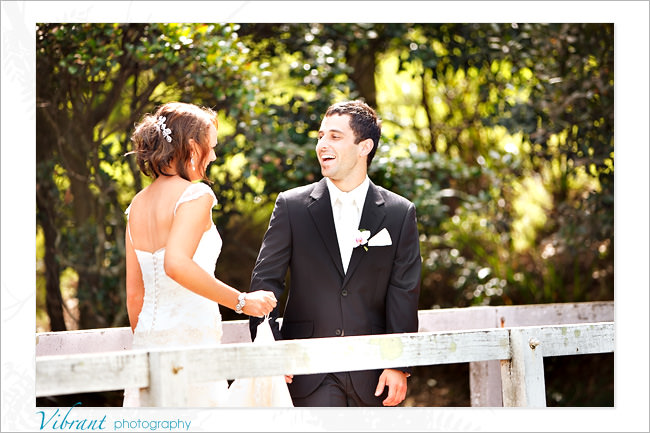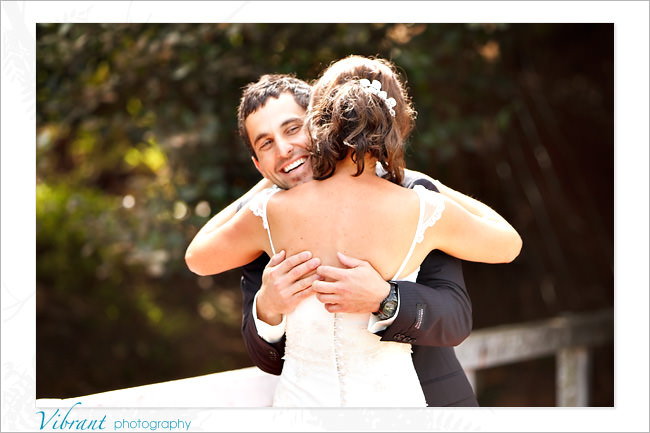 checking out her beautiful dress…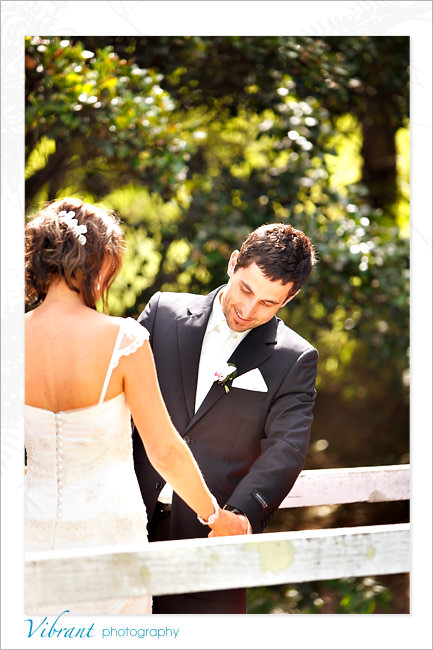 Michael looked so proud…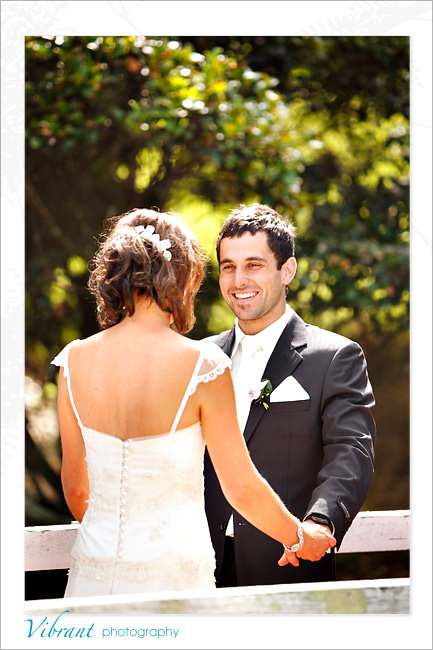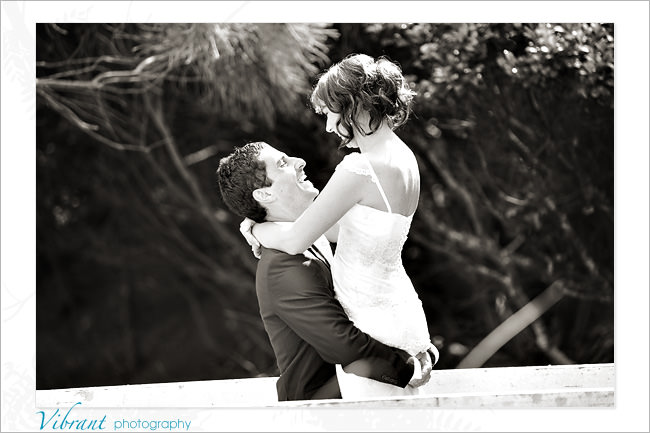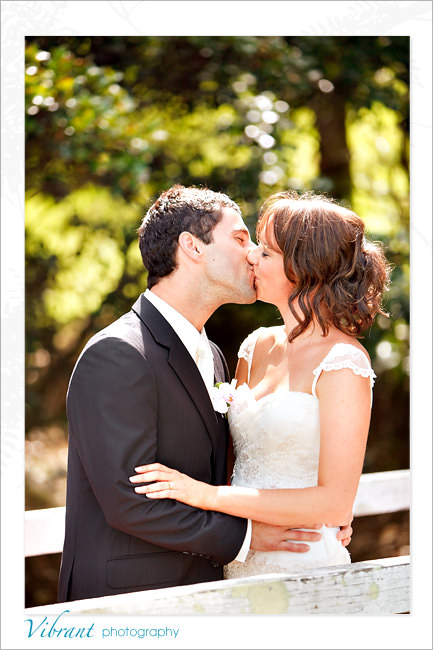 then onto some boring photos… anything after that pales in comparison 🙂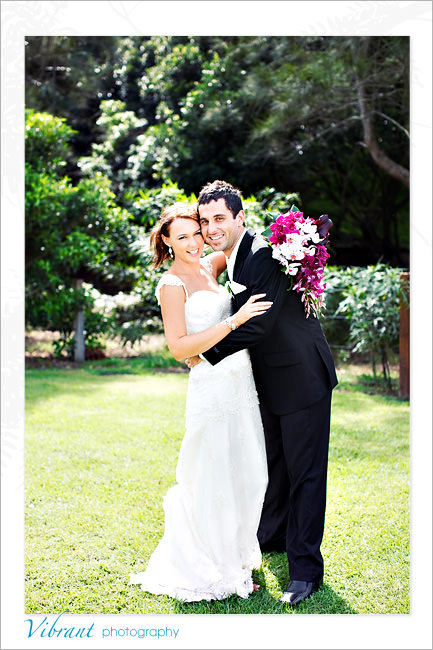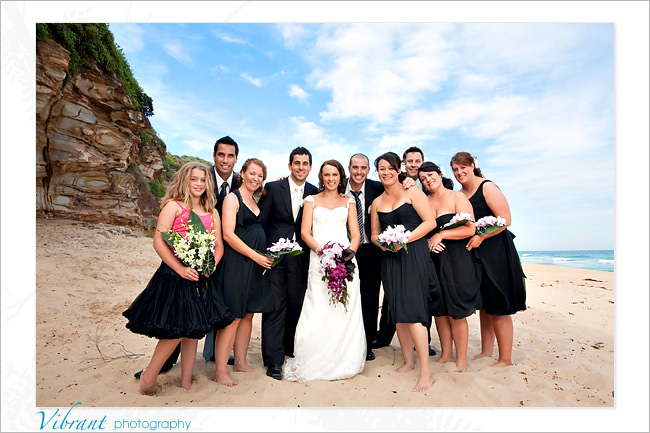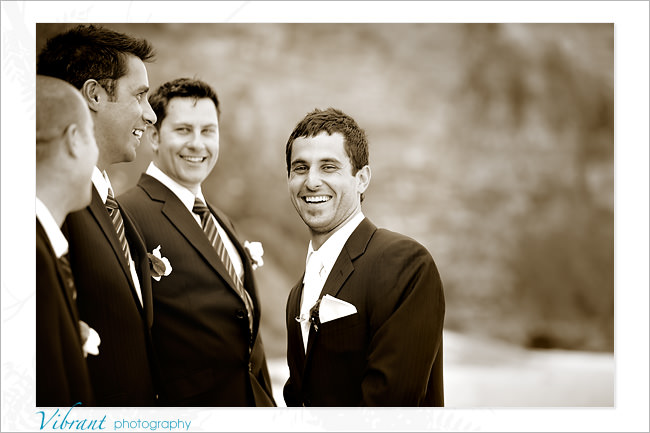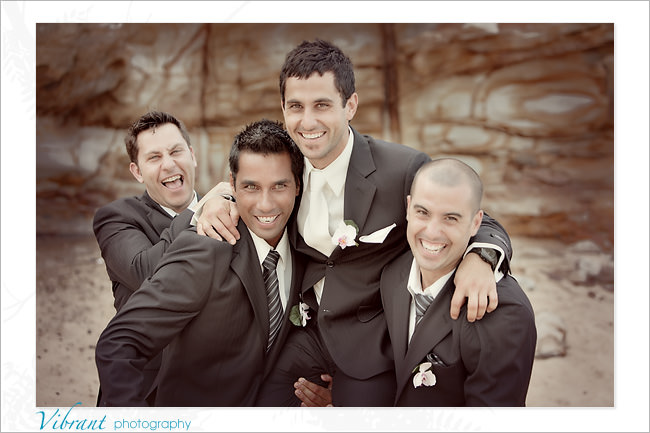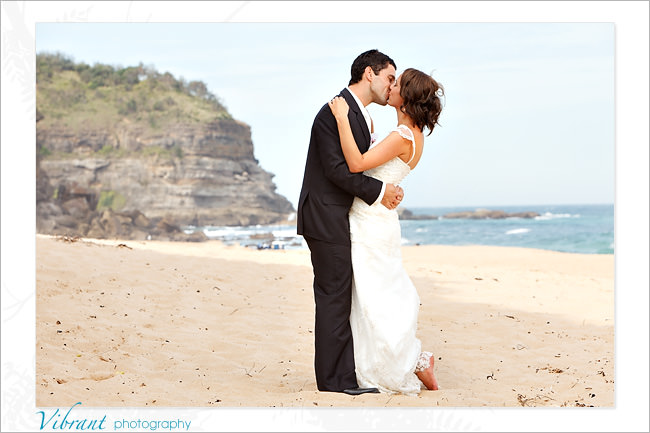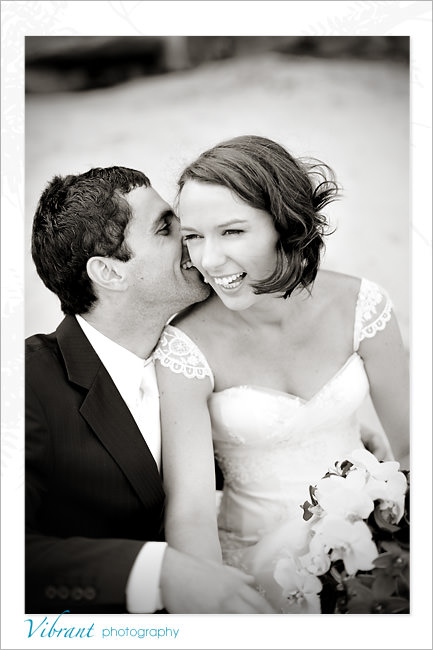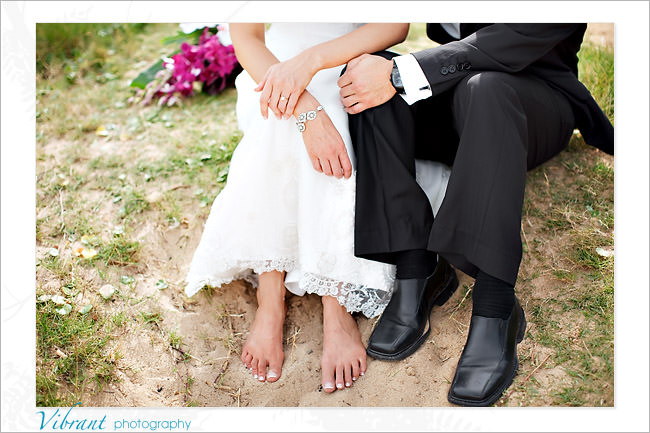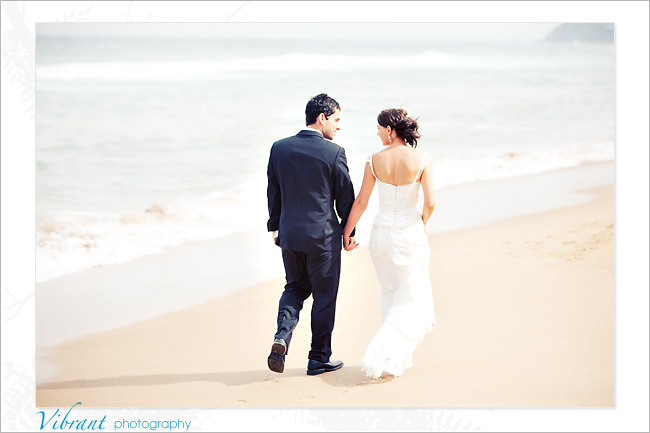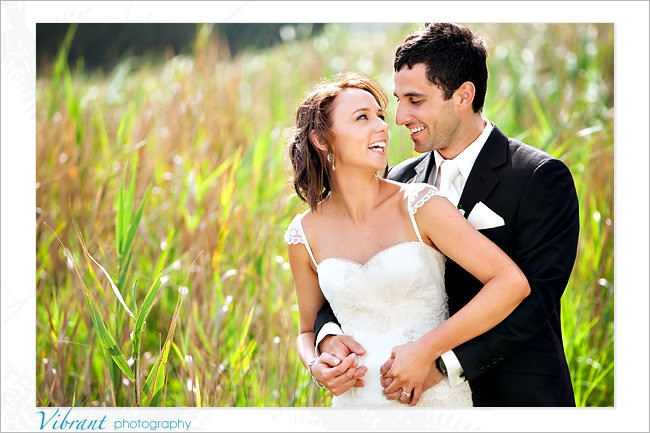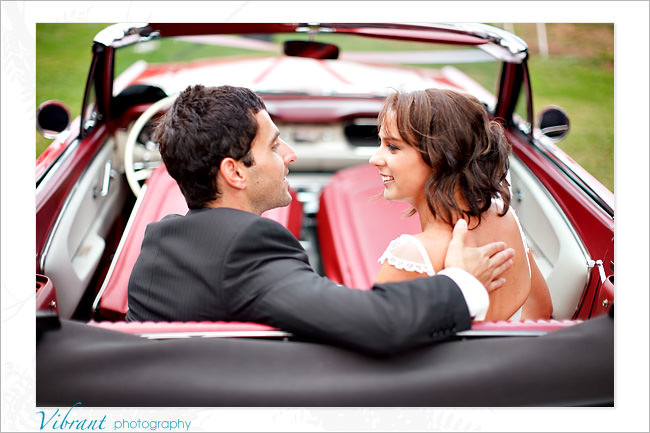 Then a short journey up the road to Tumbling Waters…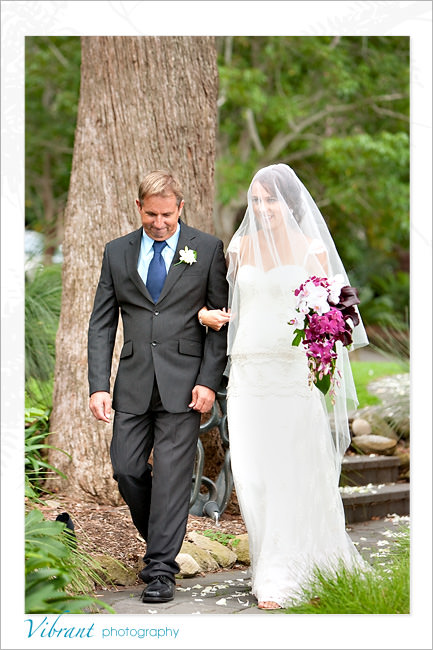 it started raining during the ceremony and kept up for a while afterwards. It was a good thing their photos were beforehand in this case!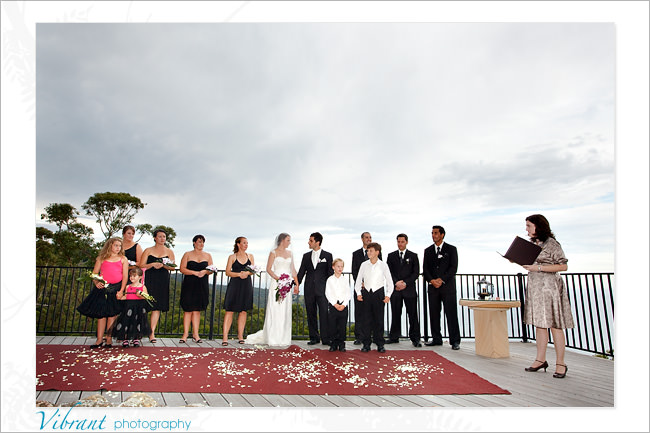 when it stopped, we took them for some more photos around TWR.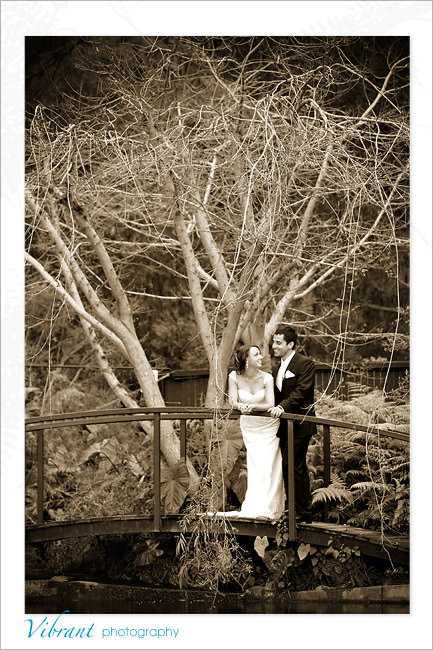 We were loving this infinity pool!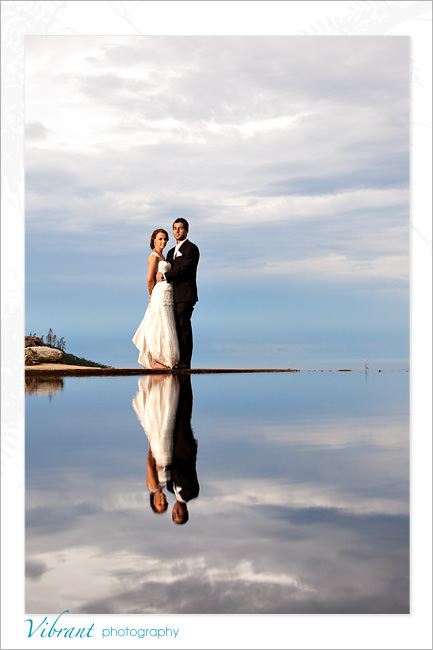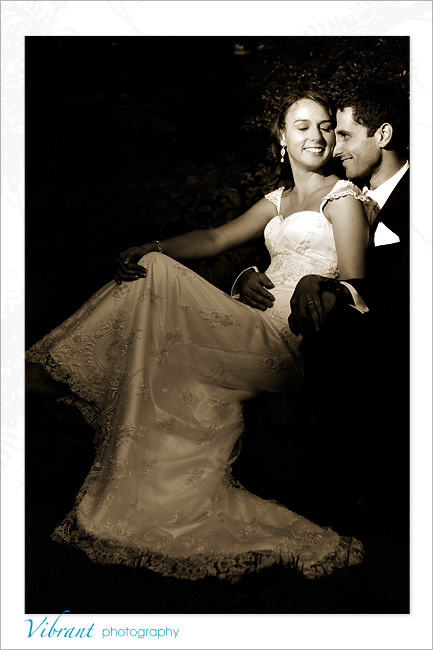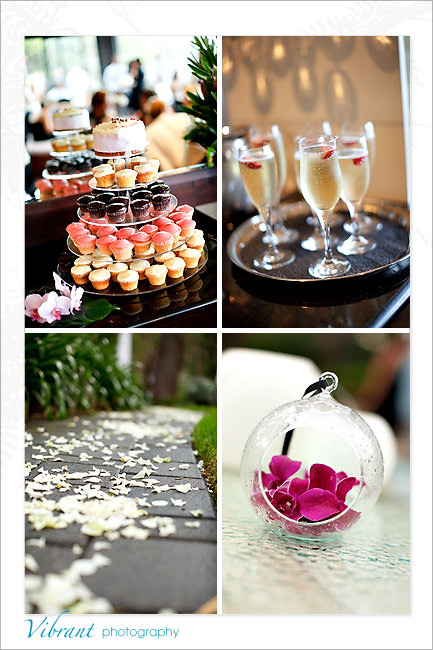 as I mentioned earlier, Michael & Cassandra's big news was she was 12 weeks pregnant! Here she is telling alot of her friends for the first time during her speech! Everyone was very excited!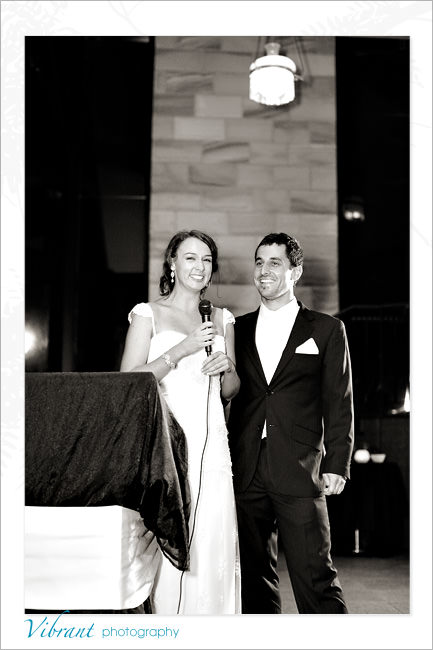 All the best with your new upcoming family – you guys will make ace parents!!