Today the NSW division of the AIPP hosted a training day on off-camera flash.
Here is the slideshow I opened my presentation with;
It was a GREAT day! A big thanks to; everyone that came, the sponsors and to the organisers who put it all together. The day was held at Curzon Hall and hosted over 100 people for the day. I was humbled and honoured to share my off-camera flash techniques alongside 2 other photographers, Gavin Blue & Cameron Attree both from interstate.
I spent the time showing my approach to using off-camera flash and when I would use it, mainly on a wedding / portrait shoot to achieve a number of effects and improve existing lighting. Thanks to brother Ben Teh for assisting during the day while we shot my sessions outside.

and a few kind words already come in from photographers who came today;
"you did great Jonathan Dear..thank you for sharing your knowledge !! I am all inspired to try OCF more!!" – Janine
"Jonathan you smashed it! Thanks for being so open with your tips, definitely given us some new ideas to try." – Jatin
"…thank you so much today … I registered for this event pretty much because of I saw your name 🙂 Learned a lot from you, hope has overcome my fear of using flash lol … Thank you :)" – Elkie
"thanks heaps! enjoyed your workshop, thanks for sharing your knowledge and enthusiasm with us" – Linda
"Thanks so much Jonathan Dear. The information you shared today eased the fear I had of flash. Can't wait to use it on coming shoots, once I get the gear that is ;P." – Kim
"thanks Jonathan, awesome workshop learnt a lot today :-)" – Bella
"You were fantastic Jonathan! I really enjoyed your workshop today 🙂 Thank you!!" – Fiona
"I didn't get to thank you personally but wanted to say your presentation and demonstration was perfect. Thanks again." – Kim

——-
further information for people at the workshop;
I shot with the Profoto Acuteb2 600w AirS pack and head (profoto have a buy the pack and get the head free promo currently, L&P are our local dealers who will look after you) with a white 22″ Mola Demi beauty dish and white mola grid. The Mola beauty dish is proprietary meaning most brands of lights can be mounted on it, including speed lights. My Cheetah C8 self-collapsing stands made a brief appearance in my opening. My speed light setup was using a flash zebra hotshoe-to-miniphone adapter cable (nikon type also available) into a pocketwizard. For external power for your speed light I recommend the Pixel 8AA packs. My small soft box for my speed light was the 45x45cm lastolite ezybox. Gels I used (including orange CTO gels) were sourced from flashzebra.
I used the new eye-fi wireless Connect X2 4GB SD transmitter card to tether wirelessly into my iPad 2 for showing photos as I shot. (still some playing to get it working 100% – more thoughts later) available locally at DD photo graphics.
email or Facebook me on any other gear you saw / heard me mention which is not listed above 🙂
5 Comments | Leave a Comment
Just a heads up – I'm honoured to be a guest speaker at the AIPP Off Camera Flash Workshop in November, 21st at Curzon Hall Sydney. Click the image below to view it bigger and see details on the day.
No comments | Leave a Comment
I now have a programme / teaching schedule for our lighting introductory workshop on the 16th of Feb. Email me and I'll forward it onto you. There are still some places left.
email: info at vibrantphotography.com.au
and some images from a recent musican shoot I did with Rachel Smith
34 Comments | Leave a Comment
Hi all,
Just a pre-release to let you know of a workshop I will be running in February focused on using off-camera flash and / video light.
where: Fountaindale Grand Manor, Robertson NSW
when: 2 seperate workshops on the 15th & 16th of February 2011 (numbers dependent)
times: 1pm – 7pm
group: 10 maximum
cost: $300 per person – off-camera flash
$350 per person – off-camera flash + additional 1 hour video light component at the end of the day.
(prices per 1 day workshop)
This course will be aimed at photographers will little or no off-camera flash experience and will be largely a technical course. The teaching will be mostly practical including a live model for most of the day. There will be opportunity to take some photos during lighting setups.
You will see Jonathan in action approaching different and creative lighting techniques using both off-camera flash and video light.
More details will follow shortly as to the day's actual content.
register interest via info at vibrantphotography.com.au.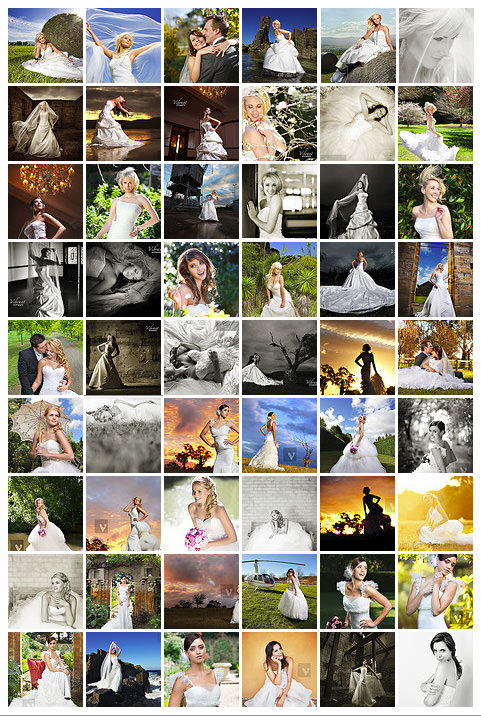 2 Comments | Leave a Comment
Myself, along with 2 other uber talented photographers; Chantelle Bliss (Forever Bliss Photography) and Casandra Anguita Deep (Caspix Photography) have been invited to be the guest photographers for the 2011 Today is Different Photographers Retreat. My personal contribution will be in teaching some practical shooting techniques (specifics yet to be finalised) but will certainly include my lighting techniques.
The 3 day retreat will be hosted at beautiful Cottage Point (near Sydney) on the 22nd to the 24th of February 2011.
Head over to www.todayisdifferent.com.au/retreat to read more about this dynamic workshop.
—
and there are a few images below after 'the jump' (i.e clicking the link) from the 1 on 1 workshop I ran in Melbourne recently…
3 Comments | Leave a Comment
I was recently down in Melbourne to run a workshop with Will Saenz from Red Sparrow Photography, and shoot Simon & Katie's E'session. We had glorious weather, much better than Sydney apparently, who would have thought I would miss Melbourne weather when I returned home!
Here is one from the workshop at St Kilda Beach – same location I ended up at with S+K a few posts down…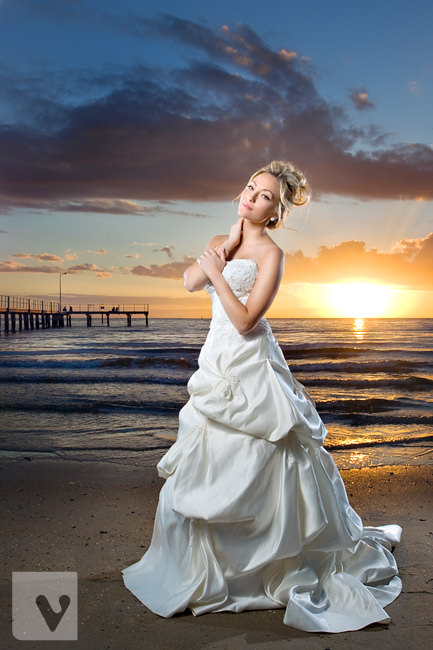 4 Comments | Leave a Comment